October 15, 2021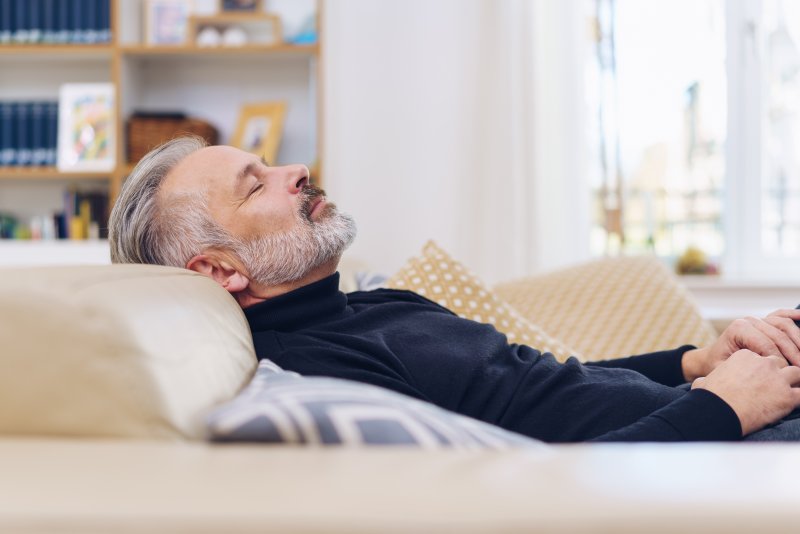 You've been diagnosed with sleep apnea in Eugene, and you're currently using an oral sleep appliance in combination with a number of at-home treatments in order to reduce your symptoms. While you've seen some improvements, you're wondering if there's more you can do. Perhaps taking a nap here and there might help? It might seem like an obvious solution, but in actuality, napping and sleep apnea are generally a poor combination.
How Napping Can Interfere with Sleep Apnea Treatment
While napping can sometimes be beneficial, it doesn't really help people with sleep disorders. In the case of sleep apnea, napping can throw off your sleep schedule, making it harder to get fall asleep at night. This is an issue because the sleep loss caused by sleep apnea is cumulative, meaning you can't "make it up" by sleeping more; you need to sleep for 7 to 9 consecutive hours every night to get the full benefits of sleep, which means the last thing you want is to be less tired when it's time to go to bed.
Furthermore, if you've already received a diagnosis for sleep apnea, then it's important that you always wear your oral appliance or use your CPAP machine whenever it's time to sleep. Even a brief nap can leave you vulnerable to the harmful effects of sleep apnea if you're not using your prescribed treatment. And if you're still getting used to your treatment, naps can make the adjustment process harder. It's actually better to have a sleep debt when you first start using an oral appliance or CPAP, as it makes it easier to fall asleep at the right time while your body is adjusting.
What You Can Do Instead of Napping
If you're feeling tired during the day, there are a few things you can do to help yourself feel more awake so that you can get through the day. For example, light exercise – such as walking – helps get your blood flowing and can make you more alert. Another option is to have a healthy snack to restore your energy – preferably one that contains protein and complex carbohydrates. Good examples include crackers and peanut butter and energy bars without high fructose corn syrup. Stay away from caffeinated beverages, however; while they can indeed help wake you up, the effects last long enough that they can ultimately interfere with your nighttime sleep.
When beginning sleep apnea treatment in Eugene, talk to your doctor or sleep dentist about steps you can take to improve your rest. If you're uncertain about your current sleeping habits and how you can adjust them in order to treat your sleep apnea, be sure to ask any questions you have during your consultation.
About the Author
Dr. Ivan Paskalev was initially drawn to the creative side of dentistry and the face-to-face interaction with patients that it allowed. Over time, he has grown more passionate about helping people improve their health, and as such he decided to specialize in dental sleep medicine. He has over two full decades of dental experience, and he is a current member of the American Academy of Dental Sleep Medicine. To schedule a sleep apnea consultation at his office, Better Sleep Eugene, visit his website or call (541) 246-8284.
Comments Off

on How Napping Can Interfere with Your Sleep Apnea Treatment
No Comments
No comments yet.
RSS feed for comments on this post.
Sorry, the comment form is closed at this time.