Frequently Asked Sleep Apnea Questions – Eugene, OR
We've Got
Answers for
Common Concerns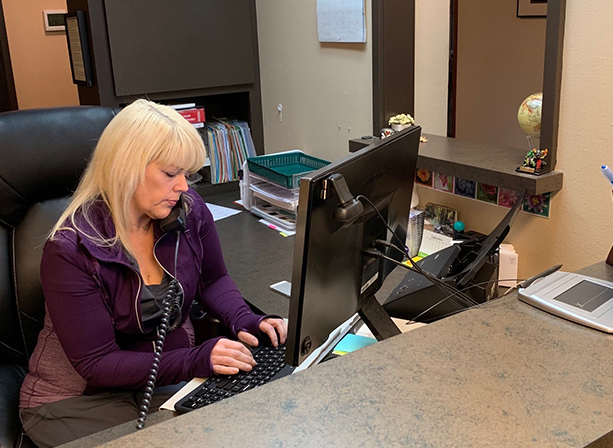 When patients come to Better Sleep Eugene, they often have questions for Dr. Paskalev and our team. Thankfully, we're more than prepared to help! Sleep apnea is becoming more common by the day, yet surprisingly most people know very little about it. That's why we've answered a handful of the most common sleep apnea questions in Eugene that we receive. Give us a call if you have a question that isn't listed.
How is a dentist able to treat sleep apnea?
Since Dr. Paskalev is a specially-trained sleep dentist, he's able to provide custom-made sleep appliances that keep the airway open during the night, which addresses sleep apnea at its source. Sleep apnea directly occurs in the mouth and throat, which is why dentists offer unique qualifications in terms of understanding these areas of the body. Dr. Paskalev has advanced training in assessing the patient's airway and works with sleep doctors to create the best treatment plan possible.
Does snoring automatically mean that someone has sleep apnea?
Snoring is one of the most common symptoms of sleep apnea, but that doesn't mean it confirms you have it. People who snore every night are more likely to experience lower quality sleep, which can still lead to chronic fatigue. Furthermore, those who snore too much are more likely to develop sleep apnea later in life. With the help of an oral appliance, we can stop snoring, improve your sleep quality, and cause fewer disruptions for those sleeping in the same bed or vicinity as you.
What should I do if I think I have sleep apnea?
You should start by taking our STOP-BANG Assessment on our website. This is a very short "Yes or No" questionnaire that's designed to help our team quickly determine how at-risk you are for developing sleep apnea. Once you've completed it and provided us your responses, one of our team members will go over your answers and get in touch with you within the next day or two. If you have any reasons for concern, please come in for a consultation.
What are the primary symptoms of sleep apnea?
It's true that sleep apnea can affect people in many different ways. However, the most common symptoms usually end up being snoring, chronic daytime fatigue, and interruptions in breathing during sleep, which cause choking and gasping for air. Additional symptoms to keep in mind are sudden mood swings, irritability, depression, weight gain, and waking up with headaches and sore throats.
How can I get an oral appliance if I already use a CPAP machine?
Already diagnosed with sleep apnea and using a CPAP? We would recommend consulting your sleep doctor to confirm if an oral appliance can be a reasonable alternative. Oral appliance therapy is often recommended when a patient only has mild to moderate obstructive sleep apnea. However, some appliances can be designed to complement a CPAP machine, providing a more creative approach known as combined therapy. This option is perfect for those with more severe cases.
Will insurance cover the cost of my oral appliance?
It can, but it needs to be medical insurance. This will help reduce much of the costs associated with oral appliances. While this can be confusing at first since the treatments come from a dentist, it's because sleep appliances are directly addressing a medical condition, rather than a dental one. This is also the case if you intend to use Medicare benefits. The good news is our team knows how most medical insurances work and are more than prepared to help you figure out the best way to maximize your policy's benefits.