Oral Appliance Therapy – Eugene, OR
Sleep Appliances
Customized
to You!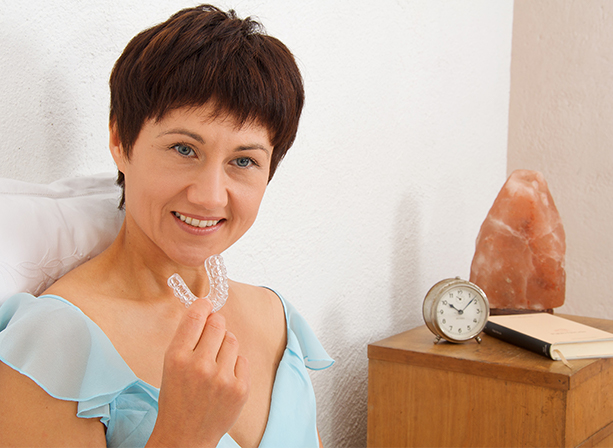 If you're someone who is suffering from sleep apnea, you've probably been prescribed to use a CPAP machine whenever you sleep. While CPAPs can be effective, many studies have shown that using a CPAP can be incredibly uncomfortable. In fact, they can be so uncomfortable that as many as 50% of people will stop using them after just the first year, defeating their purpose in the first place. However, those who are dealing with mild to moderate levels of obstructive sleep apnea have an alternative: oral appliance therapy in Eugene.
As a sleep dentist, Dr. Ivan Paskalev can help patients more effectively manage their sleep apnea and snoring with custom-made oral appliances, available at Better Sleep Eugene. They are easy to use and proven to improve sleep quality overall.
How Does Oral Appliance Therapy Work?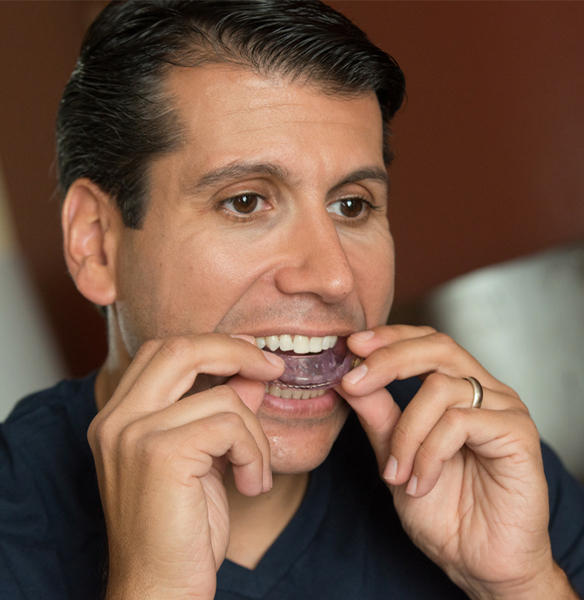 When someone has been diagnosed with obstructive sleep apnea (OSA), it means they can now receive a sleep appliance from Dr. Paskalev. All appliances are worn to bed exclusively and fit over teeth exactly, similar to that of a sportsguard. By carefully adjusting the jaw forward, they can prevent stoppages in breathing associated with sleep apnea, allowing the throat and airway to remain open throughout the night. This means a patient can breathe and sleep normally day after day, ensuring they feel well-rested and ready to be productive.
The Advantages of Oral Appliance Therapy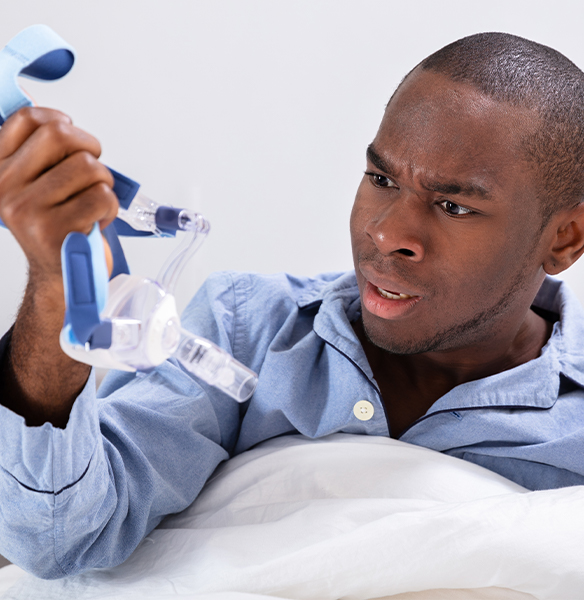 Ease of Use: There's no need to deal with a complicated machine or cleaning a variety of tubes on a regular basis. With an oral appliance, you simply place it in your mouth and go to bed. It really is that simple!
Better Comfort: Oral appliances made at our sleep apnea dental office are designed to fit perfectly while delivering a quality night of sleep. Most of our patients note that oral appliance therapy is far more comfortable, especially when pitted against a CPAP.
Reduce Noise: Since wearing an oral appliance produces no noise whatsoever, partners or spouses sharing a bed with patients have nothing to worry about since they will not be disturbed by their CPAP machine.
Designed for On-the-Go: CPAP machines are incredibly bulky, which means most patients will inevitably leave them at home every time they need to travel. If the patient is constantly on-the-go, they may find it difficult to get quality sleep outside of their own home. Since oral appliances are pocket-sized, they can fit into anyone's luggage!
Who Could Benefit from an Oral Appliance?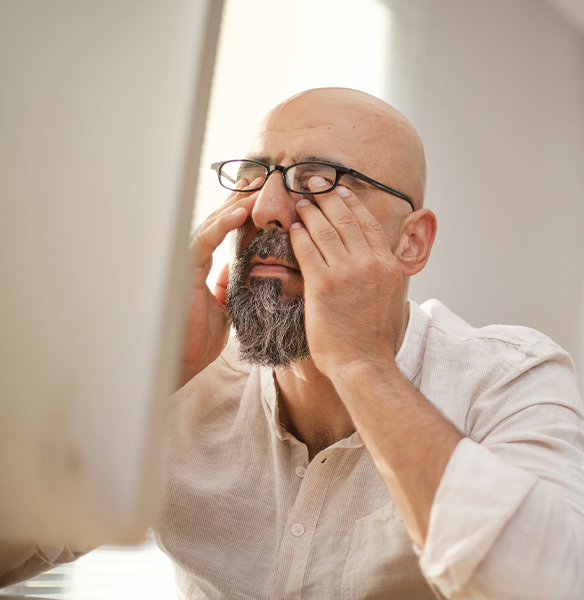 Patients who have mild to moderate obstructive sleep apnea (OSA).
Patients who don't like using a CPAP machine.
Patients who aren't getting the results they hoped for with a CPAP.
Patients who completed corrective surgery but still struggle with sleep apnea.
Patients who snore every night, even if they aren't diagnosed with sleep apnea.
Patients who experience both sleep apnea as well as bruxism (teeth grinding and clenching)
Patients who are looking for combined therapy.
In cases of either central sleep apnea or severe obstructive sleep apnea, a machine or surgery are likely the only options available for patients.
How Can You Get an Oral Appliance?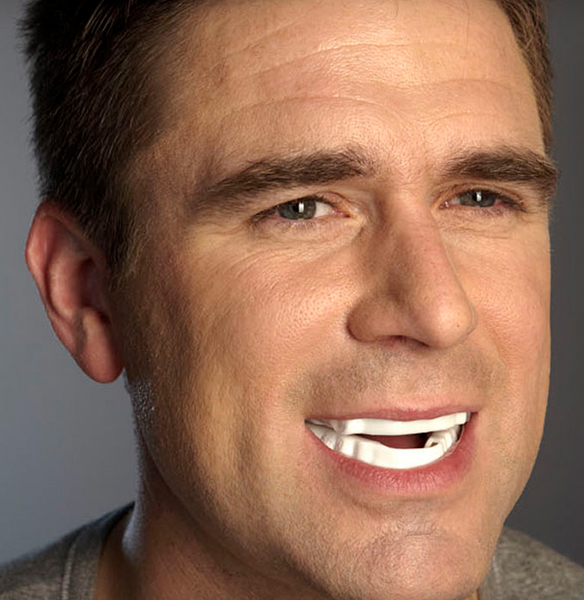 Want to stop snoring as soon as possible? Getting a sleep appliance from Dr. Paskalev is actually pretty straightforward. Start by scheduling a consultation with us at Better Sleep Eugene and express your specific concerns in more detail to Dr. Paskalev. From there, he will evaluate your airway and determine if an oral appliance is the best solution. Additionally, if he believes that you have sleep apnea, he may recommend more testing, such as an at-home sleep test. After this is complete, he will create an impression of your teeth, then use that mold to design your future appliance. This appliance can be picked up a few weeks later and then carefully advanced over time to your most comfortable position.
However, if you think that you have sleep apnea, you first must receive a diagnosis before Dr. Paskalev can provide a dedicated sleep appliance. This can be done with a sleep doctor, who will perform a sleep test. Our team is happy to arrange this test for you. This is done through at-home sleep testing, which means there's no need to spend the night in a medical lab you aren't familiar with. These results will then be sent to a trusted local sleep doctor. If this doctor diagnoses you with sleep apnea, Dr. Paskalev can begin confidently designing your future oral appliance.
Custom-Made Solutions for Every Patient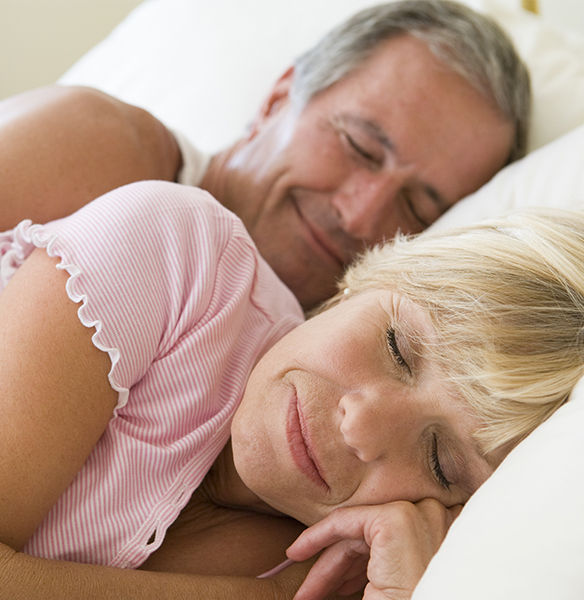 Dr. Paskalev is proud to offer oral appliances that both help people sleep more effectively, but feel comfortable when worn. This is why he always customizes every single appliance based on the patient's unique teeth and mouth shape. It's also why he only uses the top manufacturers in the world. After all, there is no one-size-fits-all solution when it comes to oral appliances. When a product is personalized to you, and you only, you're able to get the consistent rest you need.
Learn More About Our Oral Appliances
A Note to CPAP Users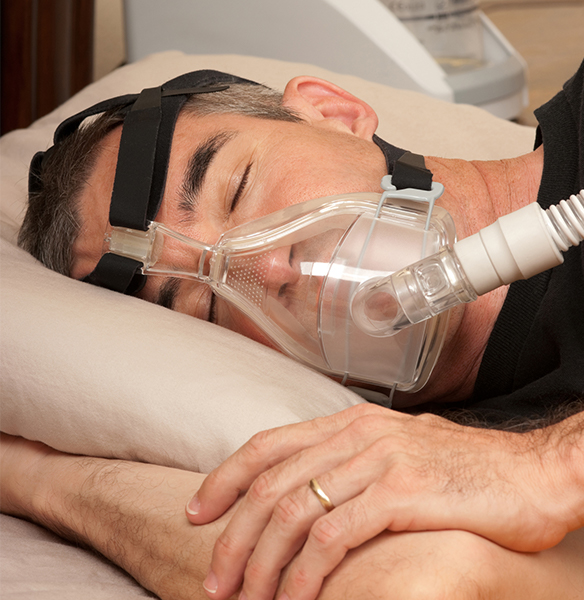 If you're interested in oral appliance therapy, chances are you're already being treated with a CPAP machine. However, if you also find these machines to be uncomfortable or ineffective, another option may be the right decision for you. Dr. Paskalev always tells patients to consult their sleep doctor ahead of time to figure out whether or not oral appliance therapy is right for them. If so, Dr. Paskalev can organize with the doctor to help the patient receive their oral appliance. As mentioned previously, oral appliance therapy is not guaranteed to be suitable for everyone.
Is Oral Appliance Therapy Covered by Insurance?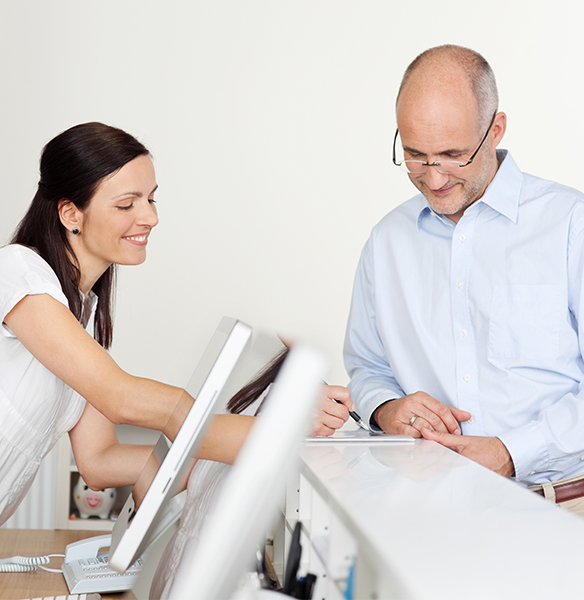 While oral appliances offered at Better Sleep Eugene are provided by a dentist, they are not typically covered by dental insurance. Instead, oral appliances are more likely to be covered by medical insurance. This is because the appliance is being used to treat a medical condition, rather than a dental one. This can be confusing at first and we understand why. The good news is our dedicated insurance coordinator, Jewel, is our in-house expert when it comes to everything related to insurance. She'll know exactly how to use your benefits to the fullest extent, ensuring your oral appliance is more affordable. Feel free to ask her any questions.